All or Nothing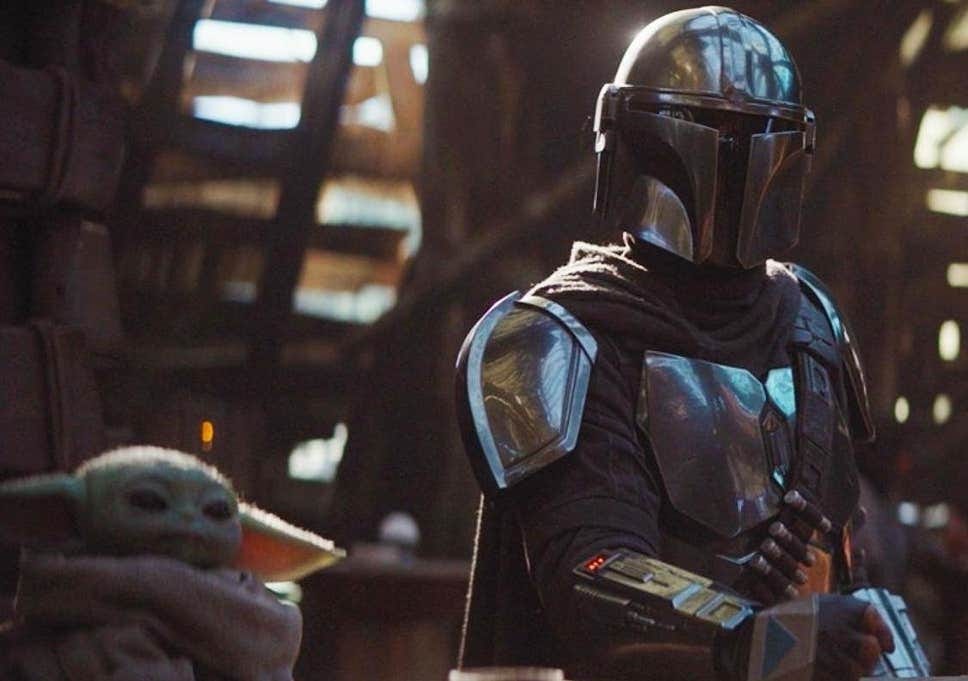 OK, the title is slightly misleading. Today, I'm thinking about a strategy very close to that, however. Yesterday, Disney announced the arrival of a new show coming to Disney+ on May 1.
For now, I will leave aside pointing out that most people would not dub Tron their favorite Disney movie. I know some people might. But…come on. Of those titles, one of them doesn't quite fit with the others.
What I want to point out is something else on that poster: "All Episodes Streaming May 1". That would be the first title to release all its episodes on the same day for Disney+. I'm still not entirely sold that the week-by-week strategy is the right one for many Disney shows. (On one hand, The Mandalorian had great buzz throughout its first season in part because episodes were parceled out for nearly two months. On the other hand, I'm in the minority camp that thinks the first season wound up being way too small-stakes.) But it's been their entire strategy until now.
Honestly, since Disney+ is likely going to have to delay some of its bigger original titles from their currently announced release calendar, I would have expected more shows adopting the weekly release strategy. (I mean, sure, maybe the Marvel shows will start airing in August. I'm not getting my hopes up.)
I won't complain — my joke about Tron aside, I'm curious about this show and will happily watch more than one episode in one sitting. But I wonder what kinds of discussions are being had at the Disney+ table right now.
Your Recommendation for Today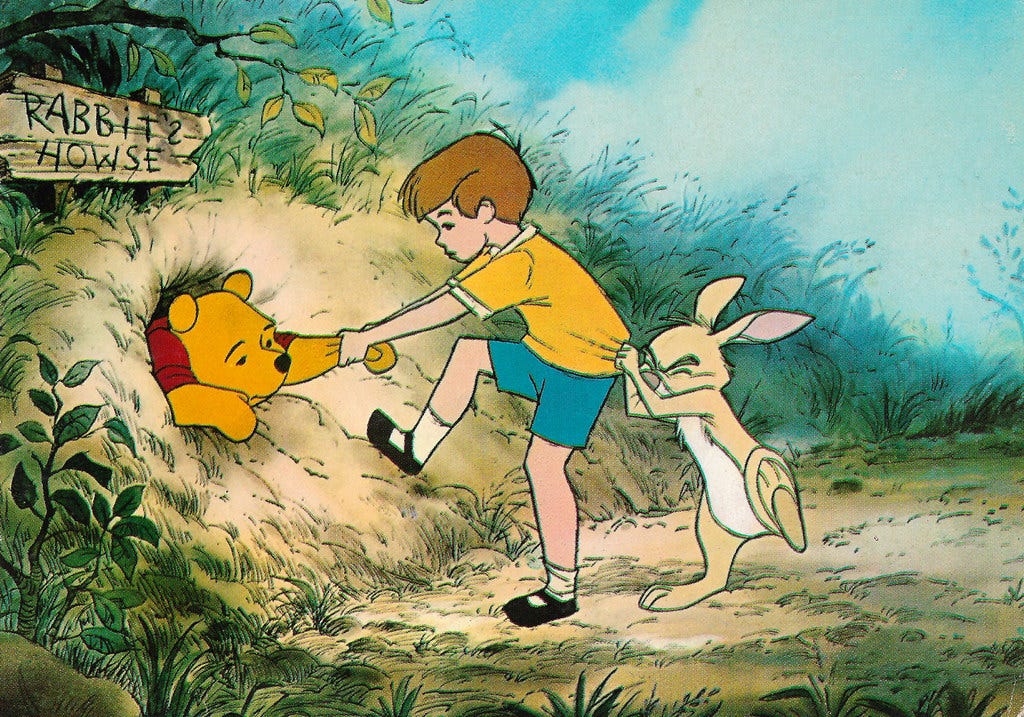 With a new set of matchups in the Disney Animation bracket going on today, I wanted to highlight one of the titles battling for dominance. First, the thread where you can vote.
Though I could go for telling you all about The Black Cauldron…well, I'm not going to back that horse. (Even I, who can sometimes champion lost causes, am not going to go bat for that film.) Instead, as the photo above implies, I'm going to recommend that you watch The Many Adventures of Winnie the Pooh. You may already know the charms of the original feature-length exploration of the Hundred Acre Wood. But if you don't, or if you haven't in a long time, now is the right time to revisit it.
Yes, you may think that the three sections of this movie, all of which were previously short films released before this was a feature, are low-key, lacking any serious antagonist, lighthearted, and of slight charm, but…honestly, you know what? That's what makes this movie so worth recommending.
It took me until my older son was 2 years old to fully appreciate why Winnie the Pooh stands the test of time compared to so many other characters now best known as part of the Disney stable. He and his friends are so wonderfully endearing because they're perfect toddler fodder. And right now, something relaxing fits the bill. Take 75 minutes out of your day. Lay back and enjoy a trip to the Hundred Acre Wood. You'll be happy you did.